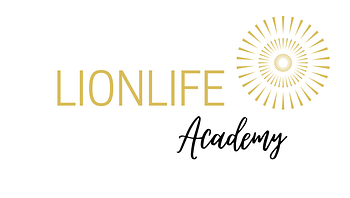 Membership
The LionLife Academy is a comprehensive pathway and monthly membership for mothers who are based in the home. It is ideally placed to serve women who are craving monthly support in the form of workshops, group coaching, transformative interactive sessions, community and real-time events.
If you feel the call to fulfil a bigger purpose but you're not sure how to make that happen, the LionLife Academy is the perfect antidote. It combines the power of learning with community support.
If you experience:

+ overwhelm
+ loneliness
+ self-doubt
+ frustration
+ lack of purpose
+ feeling disconnected
+ hesitation
+ endless mental load
+ yearning for lasting change
+ desire to parent differently to how you were parented
+ difficulty connecting with those you love

We get it.
With our help you gain access to

+ FLOW
+ gratitude (not 'I have to…', but 'I get to…')
+ a clear mind
+ focus
+ clarity
+ momentum
+ unapologetic authenticity
+ self belief
+ self confidence
+ detoxing your home, body and self-talk
+ healthy boundaries
+ soulful parenting practices
+ community connection
+ collective wisdom
Testimonials
Here's how.
Together, we use a proven framework.
It's called the Circles of You.
By reviewing key areas (the ones that get us stuck) we build momentum
and move through them – one at a time.
Using the Lionlife Success Path we show you how to go from..
The Academy maps out a pathway to wholeness,
PLUS the backing of a soul-sister community.
The Academy simplifies ALL THE THINGS.
WHAT YOU GET
+ transformative concepts
+ evidence-based parenting education
+ beautiful supportive community
+ lifestyle tools
+ group and laser coaching
SO THAT YOU CAN
+ be clear, intentional and deeply fulfilled
+ freedom from internal obstacles
+ gain momentum
REGISTER to be notified when doors open
Helping mothers who feel lost turn their deeply held aspirations into reality with community, connection and custodianship is what we do.
The doors to the Academy open only twice a year.